How ZOOM Works
1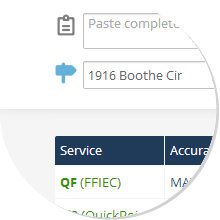 Easily type the address you would like to look up. You may also paste the complete address from another source and ZOOM will parse the fields for you.
2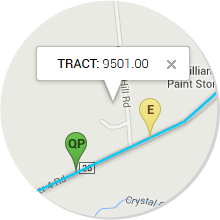 The submitted address is then geocoded by several different sources and visually display each one based on the exact coordinates returned.
3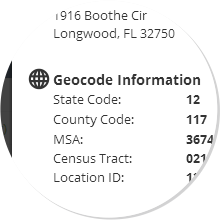 Click on individiual locations to view advanced Geocode and Demographic information. You may also print the details along with a custom map.